TAKE STUNNING
PRODUCT PHOTOS.

The Home Photo Studio by Shibusa Studio makes you a product photography pro!

Make more sales with crystal-clear photos and dynamic 3D images that make you look like a professional...even if you're not.
Introducing the Shibusa Home Photo Studio

Sell more of your items online with the all-in-one, ultra-portable photo studio.
The kit includes everything you need to take professional-quality product photos: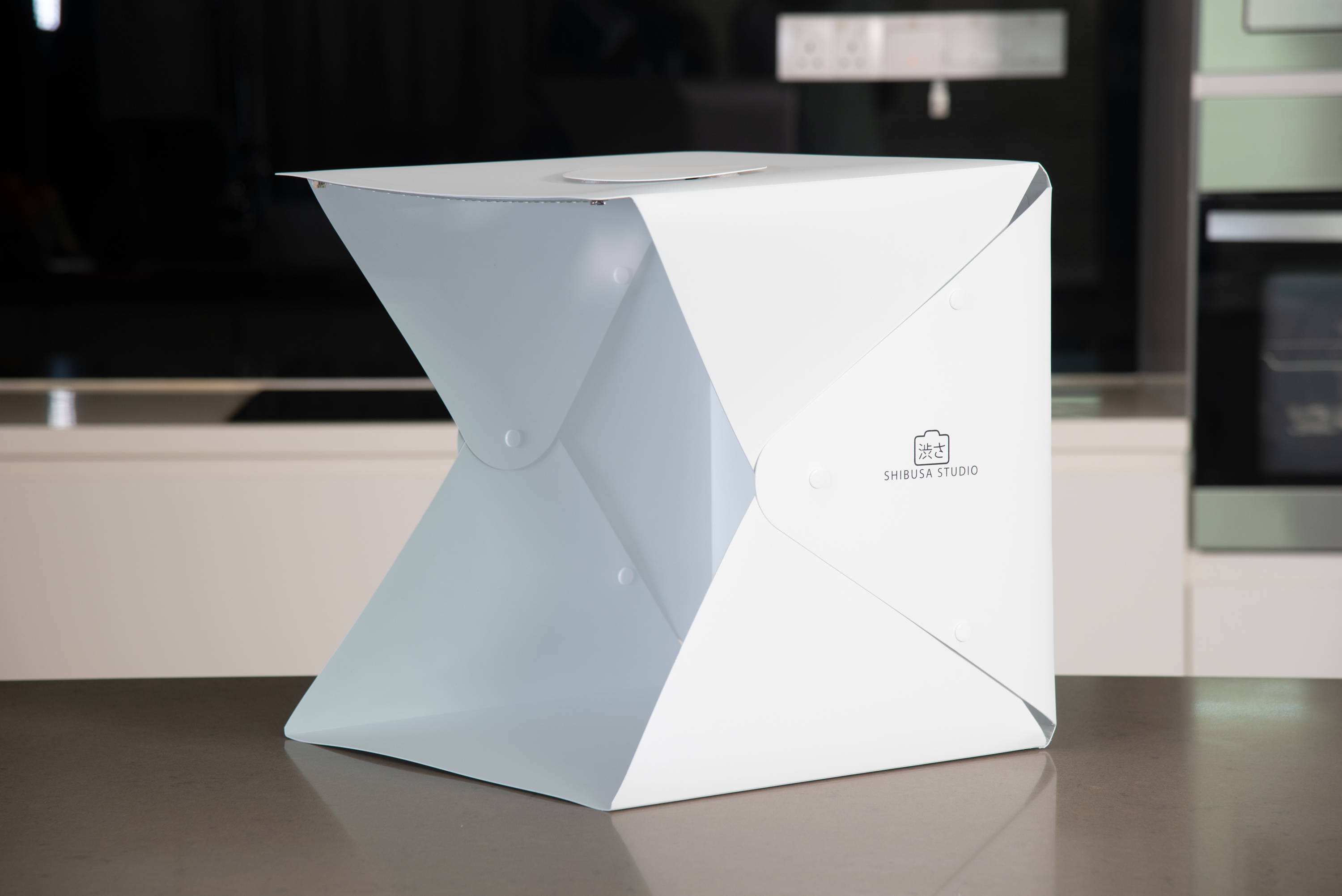 Extra-large lightbox (40cm x 40cm). Collapsible with a quick and sturdy snap-closure assembly.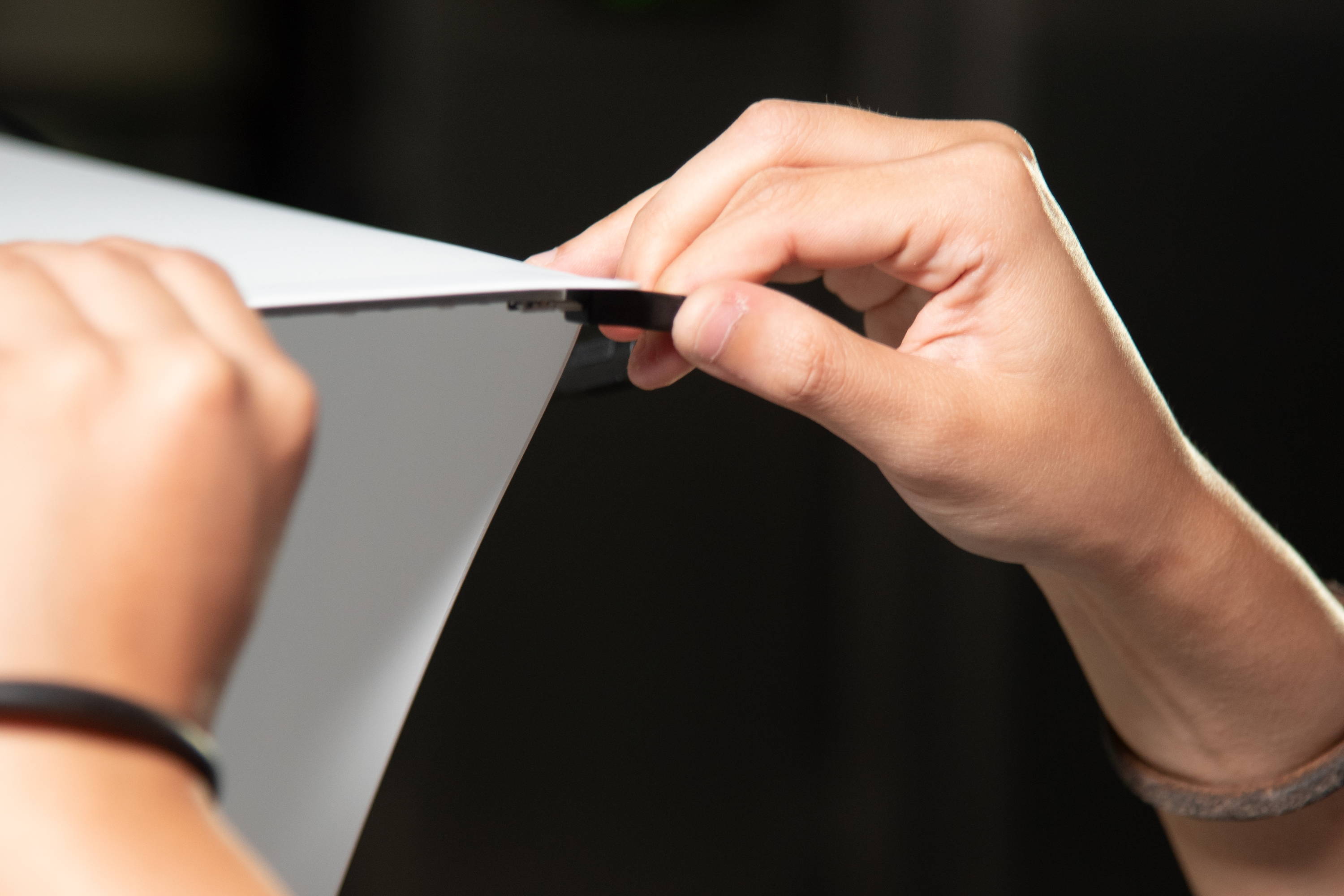 Integrated LED light strips for extra clear photos that make your products shine, every time.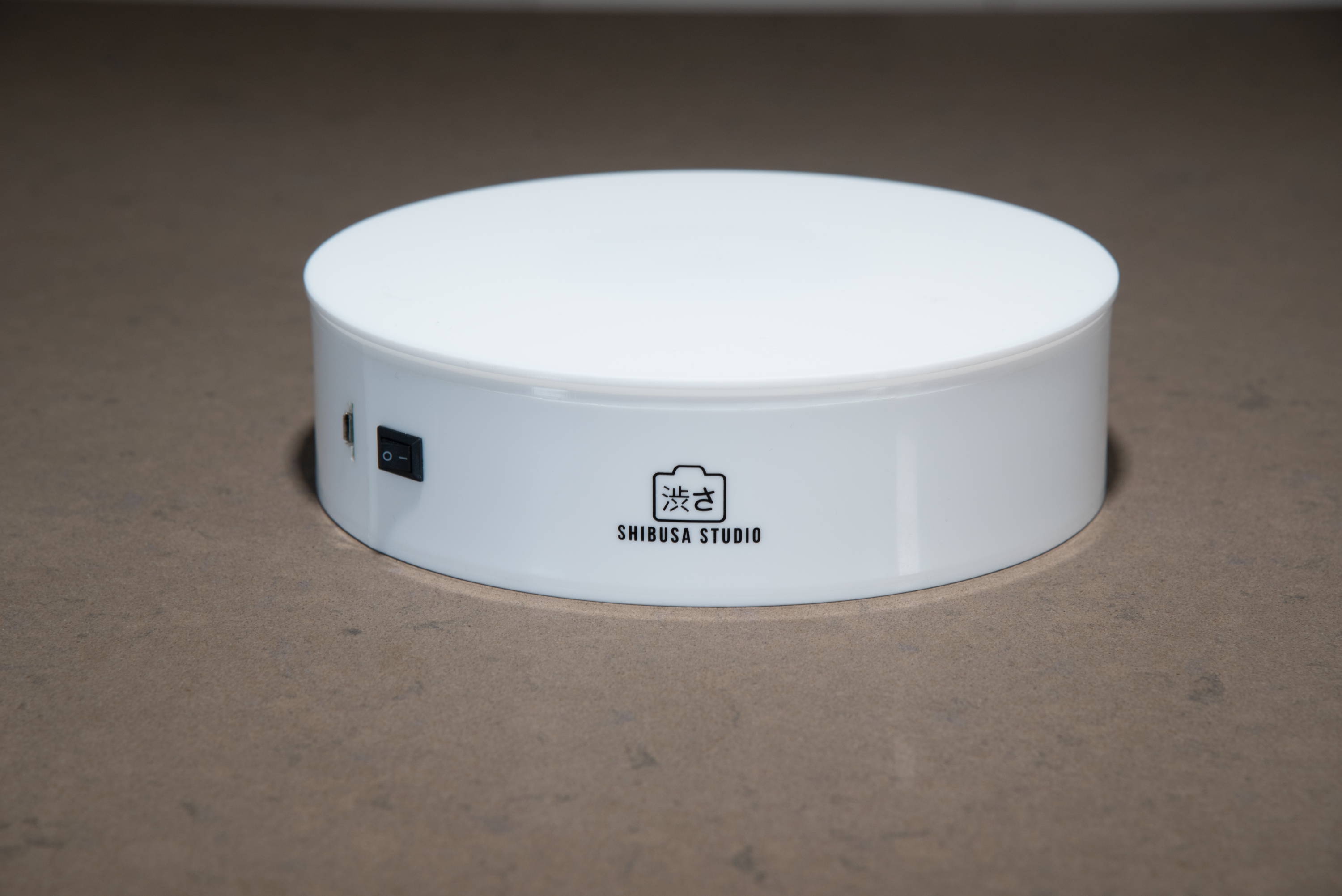 Rotating product turntable to create 3D photos and rotating videos that show off all 360-degrees of your products.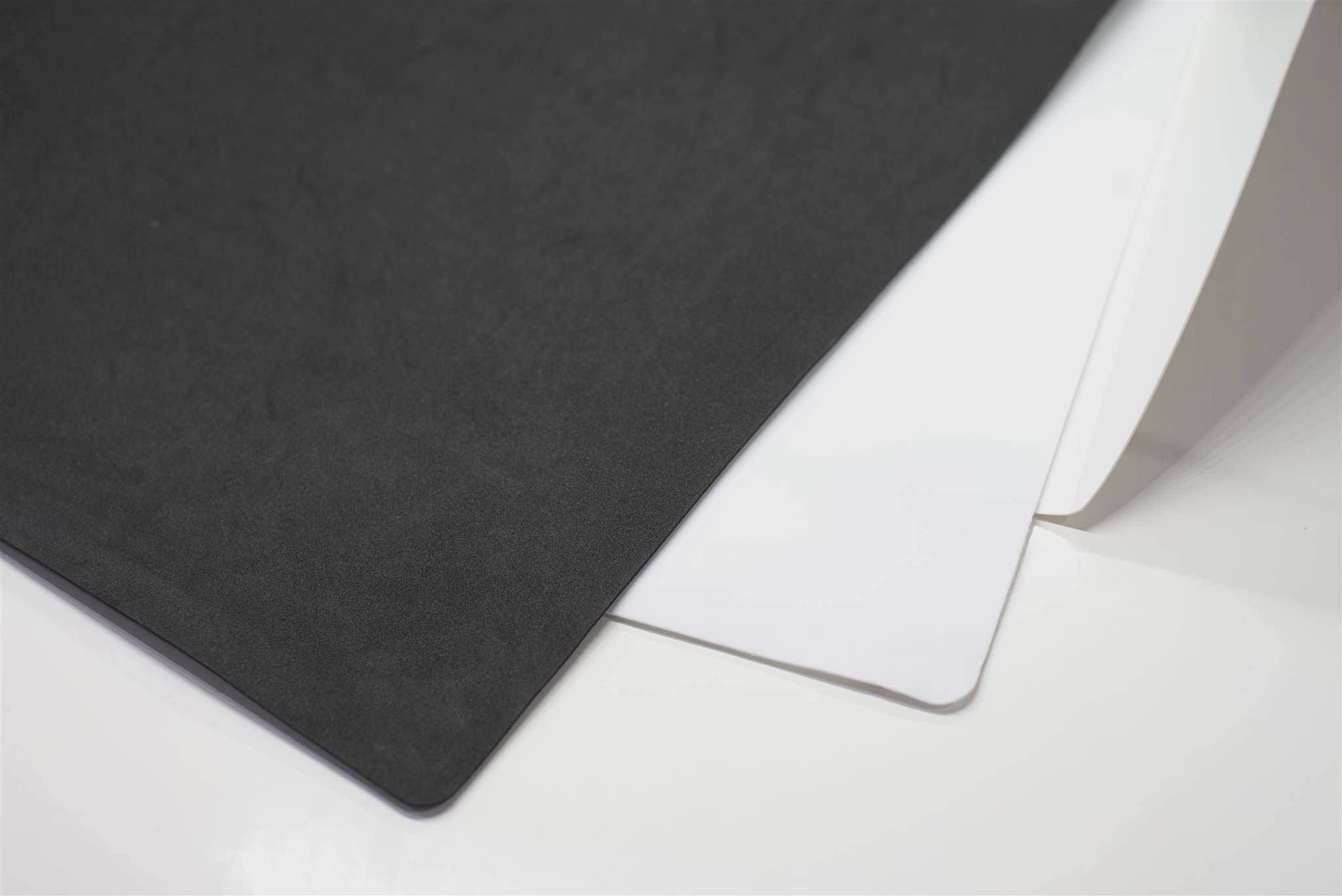 Black and white interchangeable backdrops for edgeless photos that require almost no editing.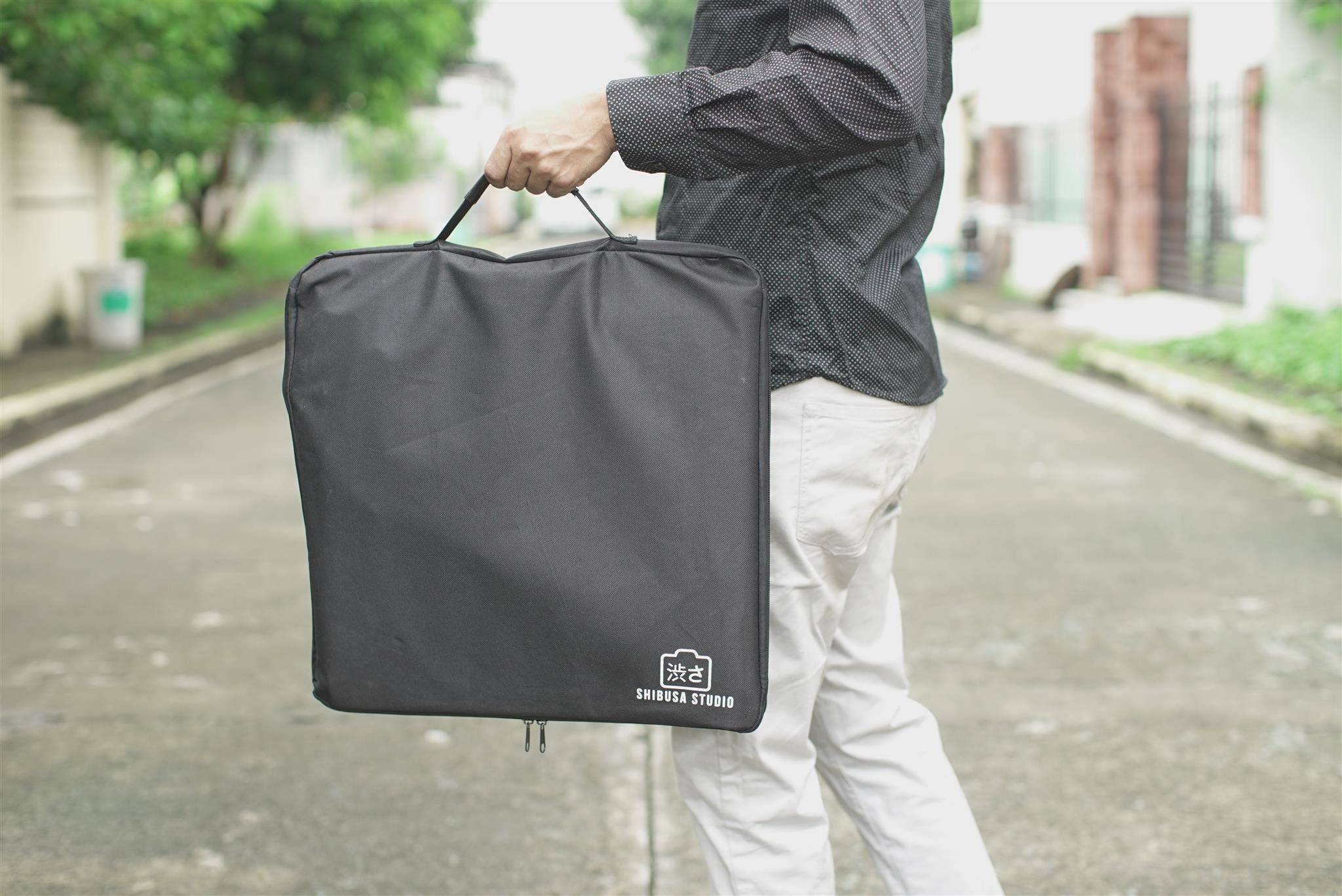 Compact carrying case so that you can take great photos wherever you go.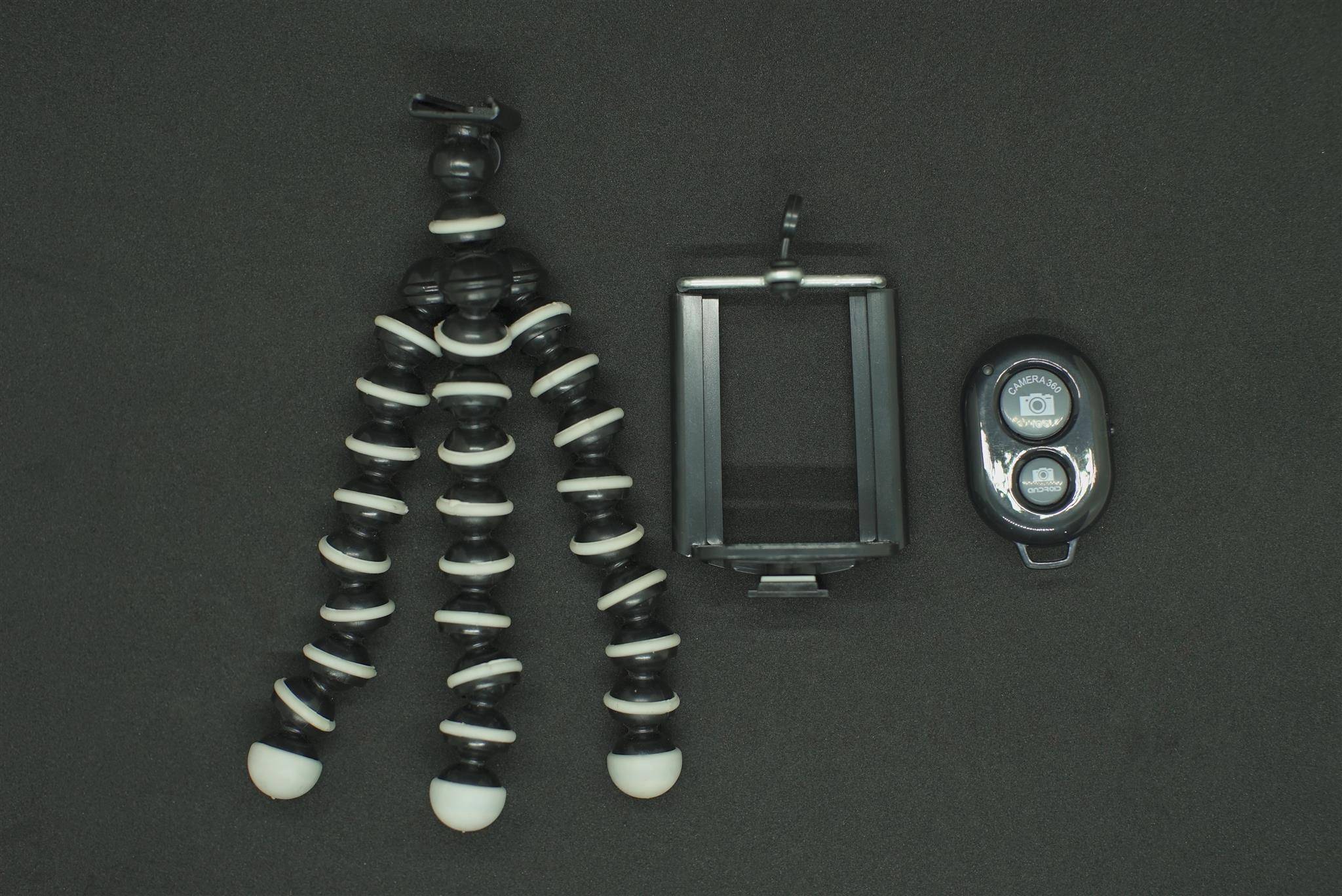 Optional accessories - Using a smartphone? These tools will make shooting photographs easier and faster.
High-quality photography is the key to your success online
. If your product photos don't jump off the page then your customers don't buy.
Online stores with mediocre photography get crushed by stores selling the same, or even inferior products. All because of the quality of their product photography.
The Shibusa Studio Photo Studio lightbox helps you get perfectly clear and detailed shots every time.
The built-in LED lighting and backdrops reduce your margin for error. So you can get game-changing product photos even with your smartphone--just point and shoot.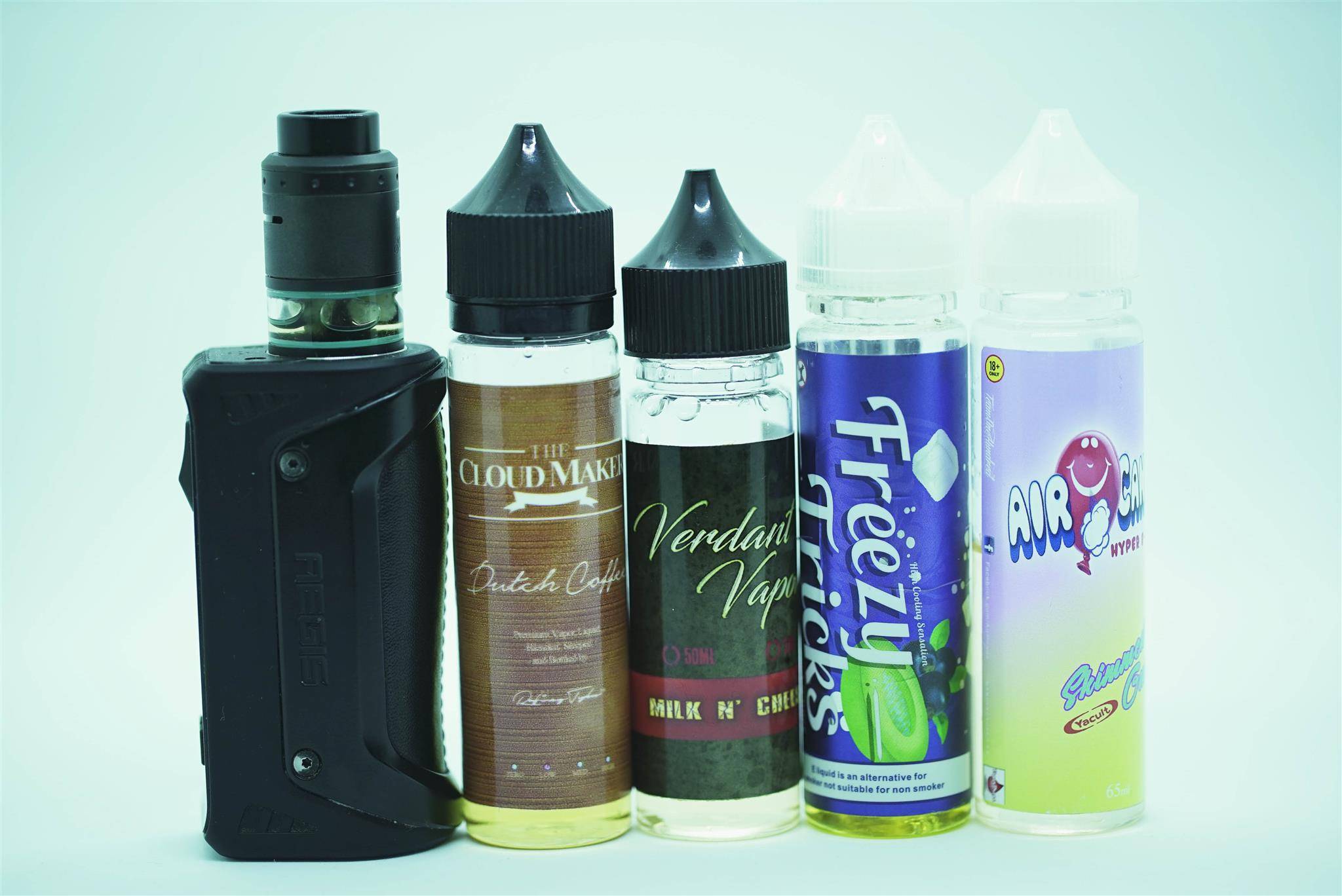 Life is 3-dimensional. Bring your products to life!

Your online shoppers expect to touch, feel, smell and taste your products through their computer.
Three-dimensional product images let your customers experience your items, not just see them.
Now, all you need is the Home Photo Studio and an app like Fyuse to bring your products to life instantly.
Taking Great Product Photos Has Never Been Easier:
---
The Shibusa Studio makes even a beginner look like a pro. If you can use a smartphone, then you can take attention-grabbing product photos
---
No need for bulky lighting kits or expensive cameras. The adjustable LED light strips let you light your shots perfectly, every time
---
Forget costly photography classes and complex photo-editing software. Most lightbox photos require only minor retouching.
Hear what customers like you say about the Home Photo Studio:
"The photo quality and 3D photos make us look like we're much bigger than we are. Before I got the photo booth I was taking pics of my wife's handmade jewelry on the kitchen table. Now I still take photos on the kitchen table but nobody can tell! In the photo box they come out great and pretty much ready to go on her site, just need some cropping. The photo quality and 3D photos make us look like we're a much bigger operation than we are."
Dave from Minneapolis, M
"Highly recommended for small businesses. It pays for itself. I definitely saw a bump in my ecommerce biz once my photo quality increased. I just store the photo studio under my desk and pull it out when I need it. I'd highly recommend it as a worthwhile investment for any online business that needs better product pictures...it paid for itself within a few weeks."

Aly from Sacramento, CA
"The pictures came out even better than I expected. We ordered the lightbox and turntable to sell some family antiques on ebay. The pictures came out even better than we expected and we ended up selling almost everything pretty quickly. I know that if we had just taken normal pictures we wouldn't have gotten nearly as much money. "

Andrea from Tulsa, OK
Turn Your Browsers Into Buyers With Better Photos:
SAVE $10 & GET FREE SHIPPING!

Get the complete Home Photo Studio for $139.99
Turn Your Browsers Into Buyers With Better Photos: Only $129.99 (+ Free Shipping)*

Take better photos today: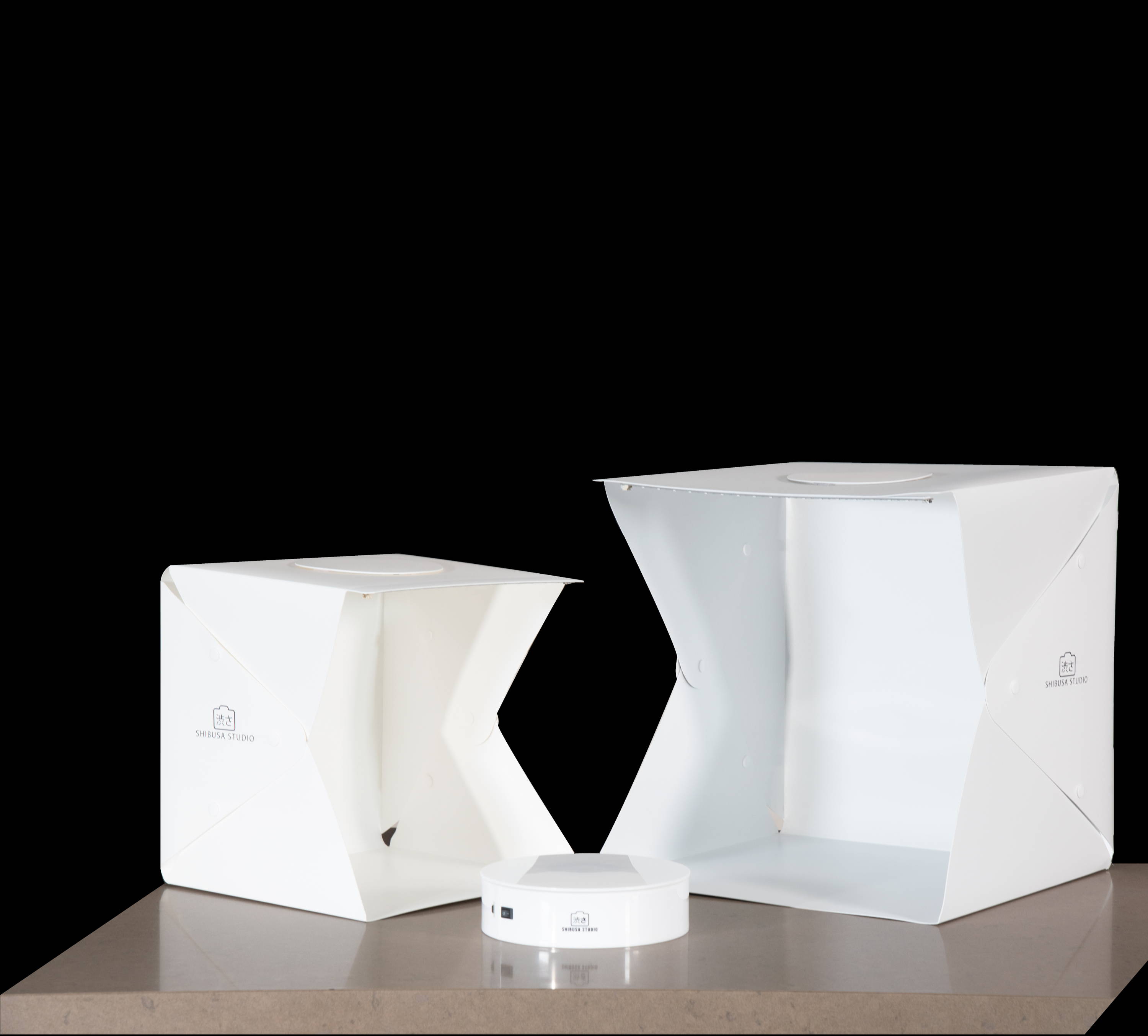 Your Home Photo Studio Kit Includes:
Extra-Large Collapsible Lightbox

---
The Shibusa Studio lightbox (40cm x 40cm) assembles in seconds. Durable material and snap closures ensure it stays solid throughout your photo shoot.

The two integrated LED light strips have 6 brightness settings to provide consistent lighting in all conditions, inside or outside
360-degree Rotating Turntable

---
Bring out all 360-degrees of detail in your products simply and easily with rotatable 3D images and video.

The Micro-USB powered turntable lets you create ultra-professional 360-degree images that wow your customers and create sales.
---
Your Shibusa Home Photo Studio lightbox folds up quickly and easily into this convenient, stylish carrying case.

With just a smartphone and your portable studio, the world is your office!
Plus, get these super-convenient features: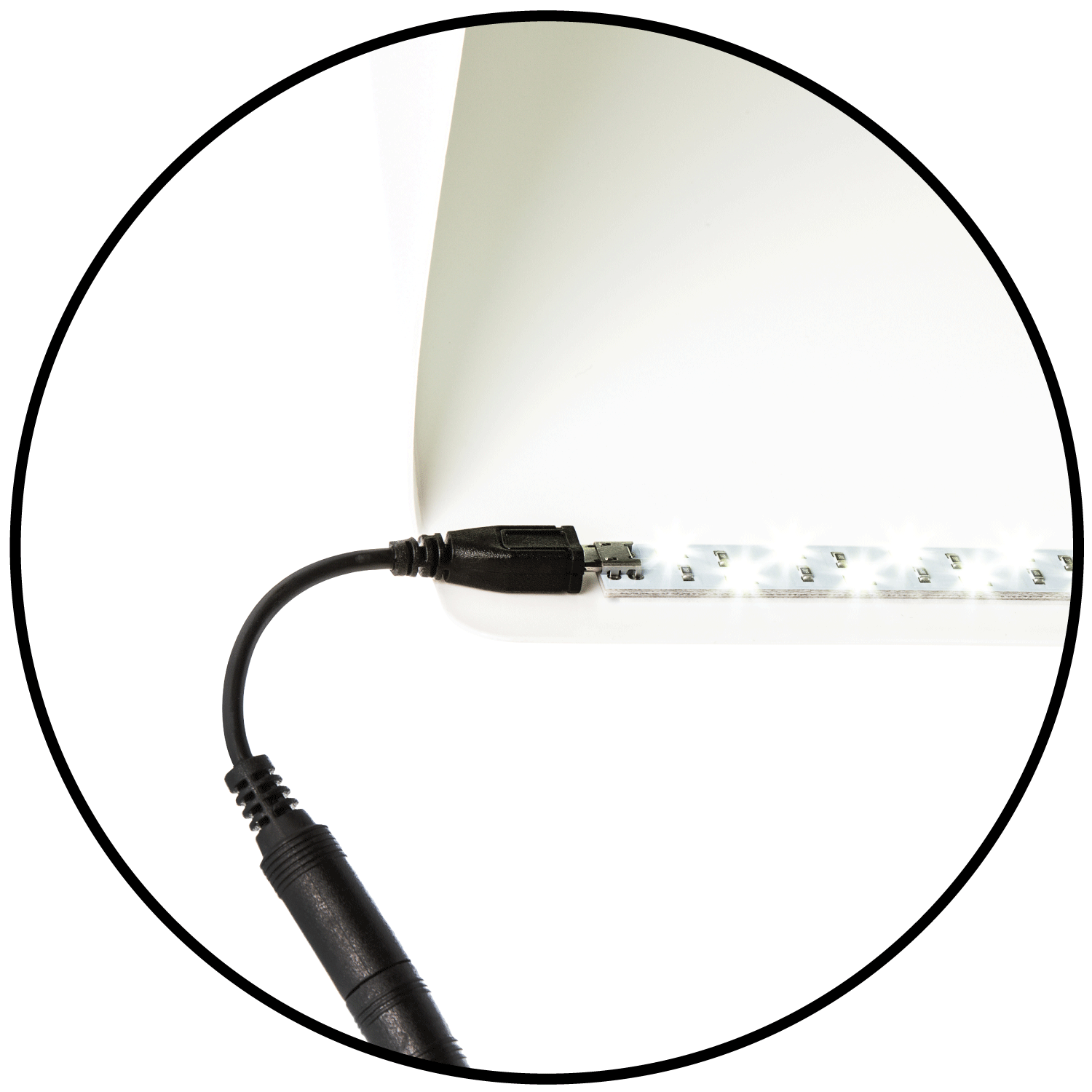 Integrated LED Lightstrips
Six brightness levels for flawless lighting on every shot.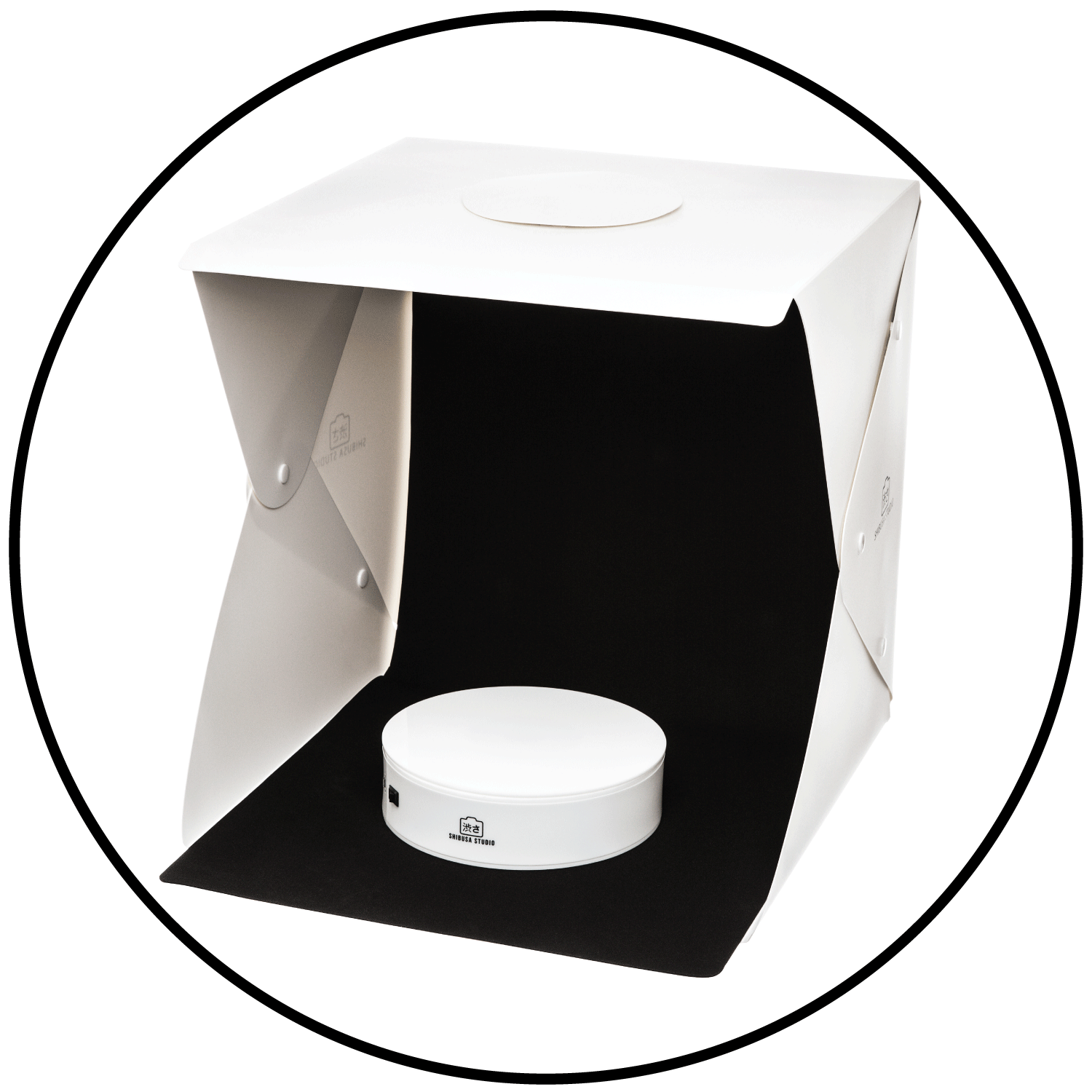 Interchangeable Backdrops
Switch from a white background to black and back in seconds.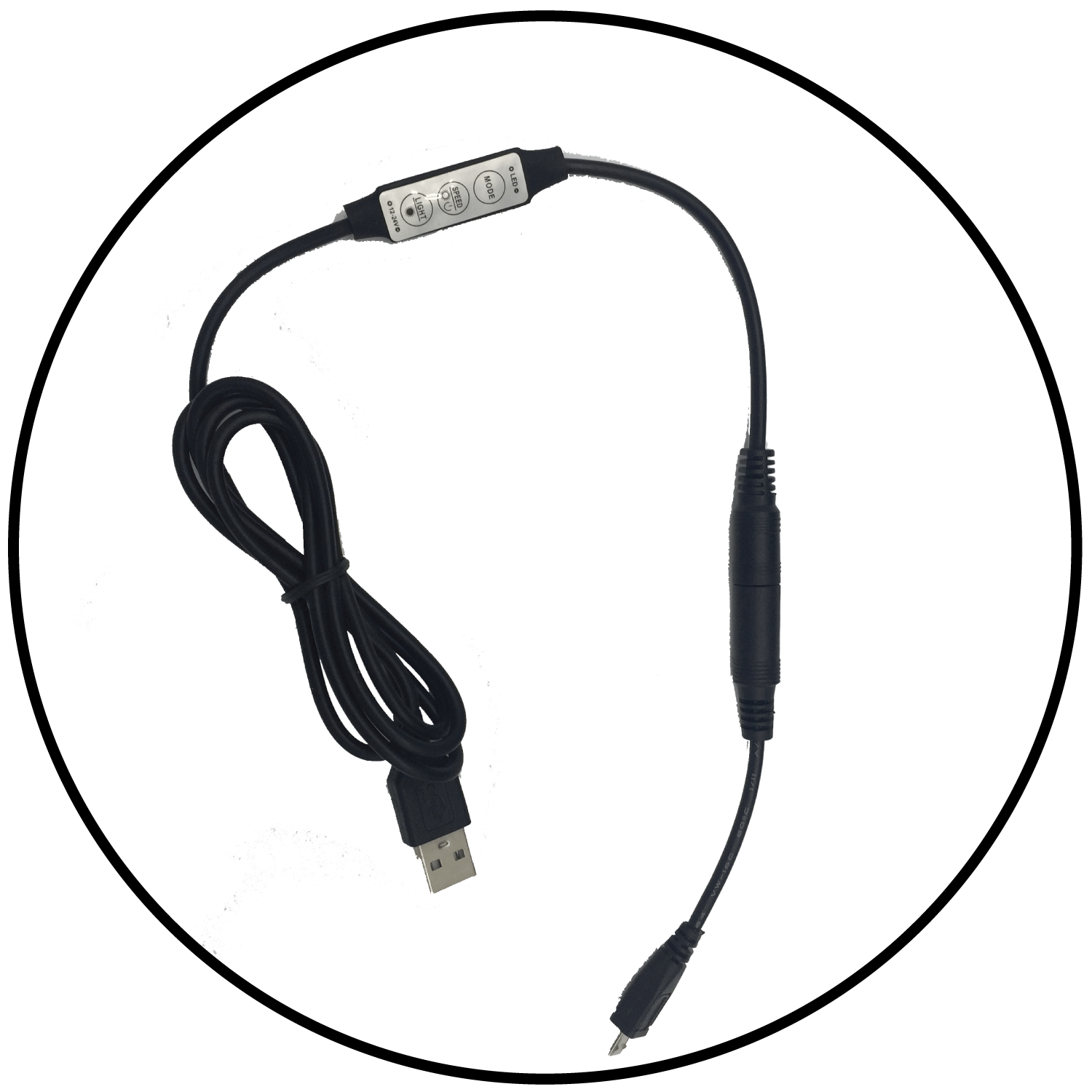 Mini-USB Power
It's easy to power up your photo kit in the office or on the road.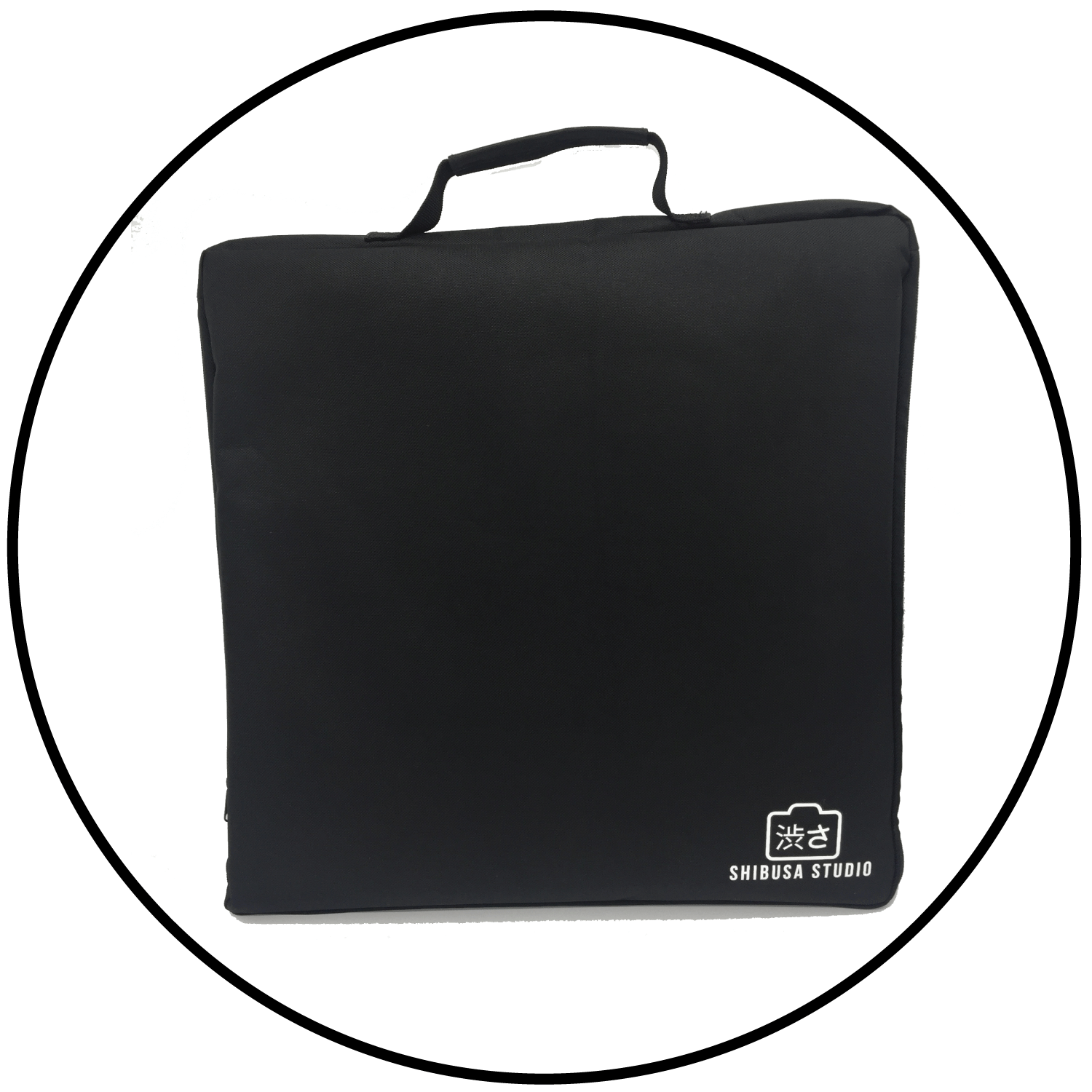 Ultimate Portability
Your photo kit travels with you, so the world is your photo studio!
The Home Photo Studio is perfect to grow your:

Turn Your Browsers Into Buyers With Better Photos:
SAVE $10 & GET FREE SHIPPING!

Get the complete Home Photo Studio for $139.99
Turn Your Browsers Into Buyers With Better Photos: Only $129.99 (+ Free Shipping)*

Take better photos today: